When I found out I got nominated I was very honored! I just started my blog and I have had such wonderful comments that it is what keeps it going...I wasn't sure if the blog thing was really for me so thanks to
ANN
who nominated me and all the others ladies who take the time to read my blog everyday/or every post :).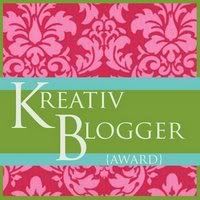 The rules are:
1. The winner may put the logo on their blog.
2. Put a link to the person who sent you the award.
3. Nominate 5 blogs.
4. Put links to their blogs.
5. Leave a message for your nominees.
Be back later with a new card :)